We like to think of the Jas as a deconstructed boutique hotel, without the front desk. All of the rooms have modern ensuite bathrooms, their own private entrances from the gardens, Nespresso machines, 100% cotton sheets, and Lothantique soaps.
Renovated in 2015, the rooms now have larger beds and duvets, reading lights, and more comfortable furniture. Original contemporary art, modern and vintage design elements are featured throughout the property.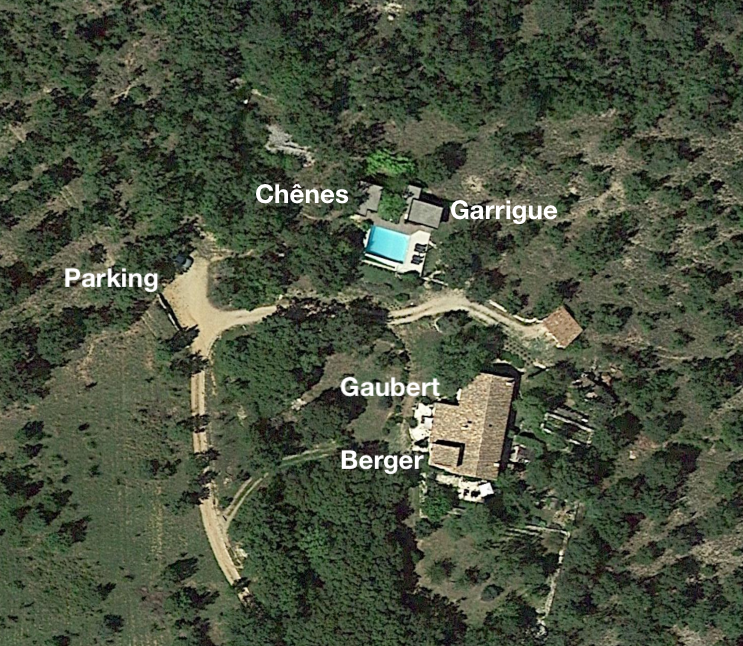 The two cabins (Chênes and Garrigue) by the pool with its magnificent views, as well as the large room in the Jas (Gaubert) with its own terrace overlooking the west garden, all have 160 cm wide beds and the smaller room in the Jas (Berger) has a 140 cm wide bed. Both of the rooms in the Jas have Wifi access.
There is also a summer kitchen overlooking the pool where you can keep a few beverages cool and make light meals.
Caban in the Chênes (oaks)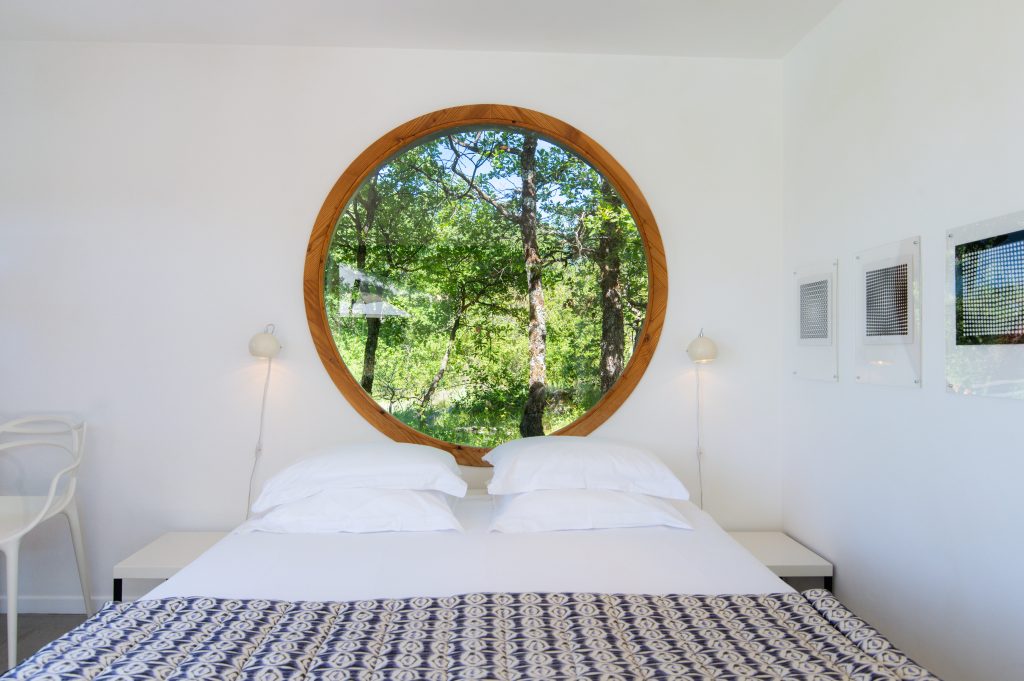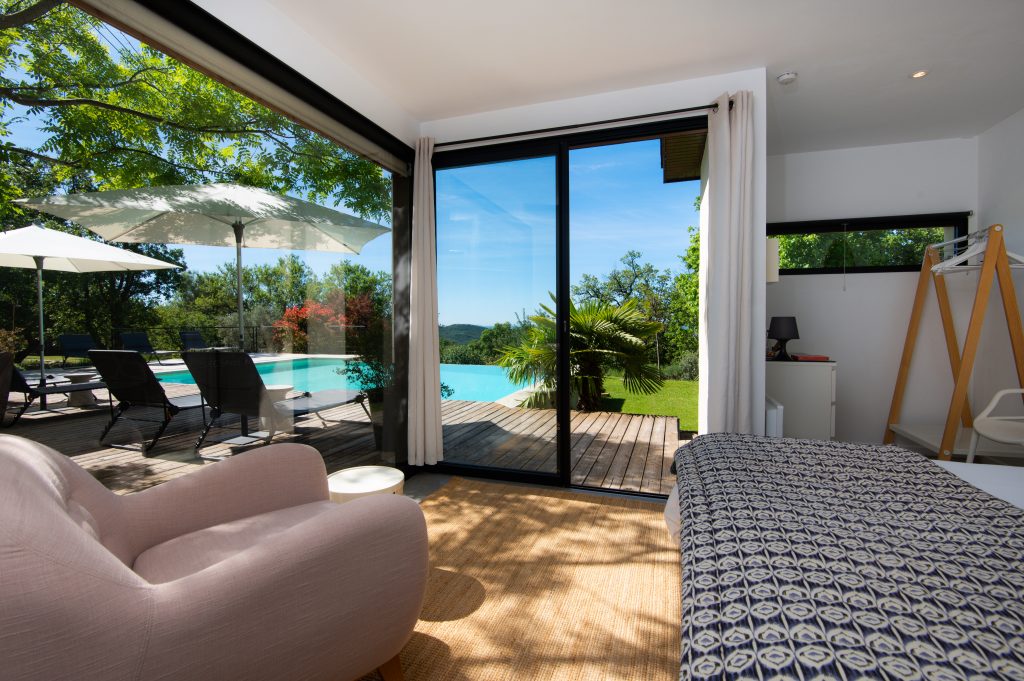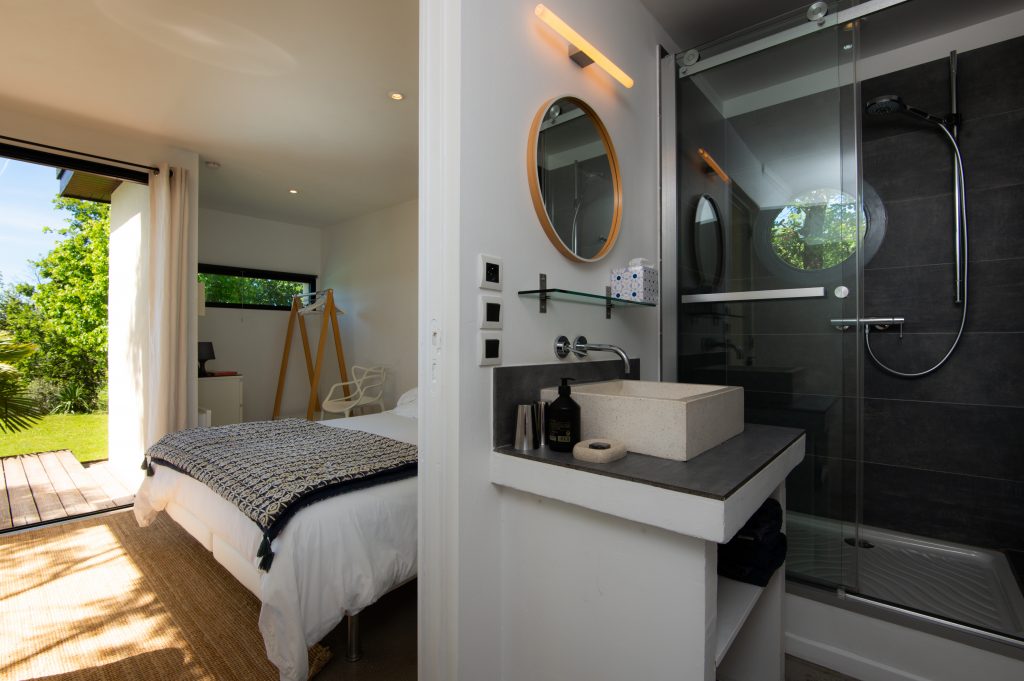 Cabin in the garrigue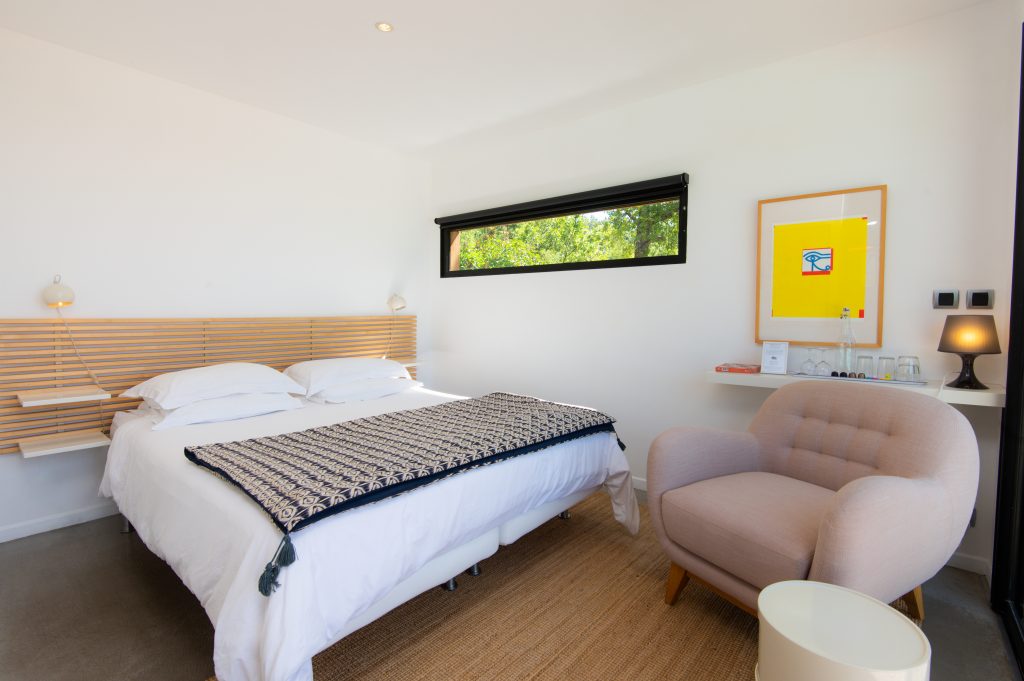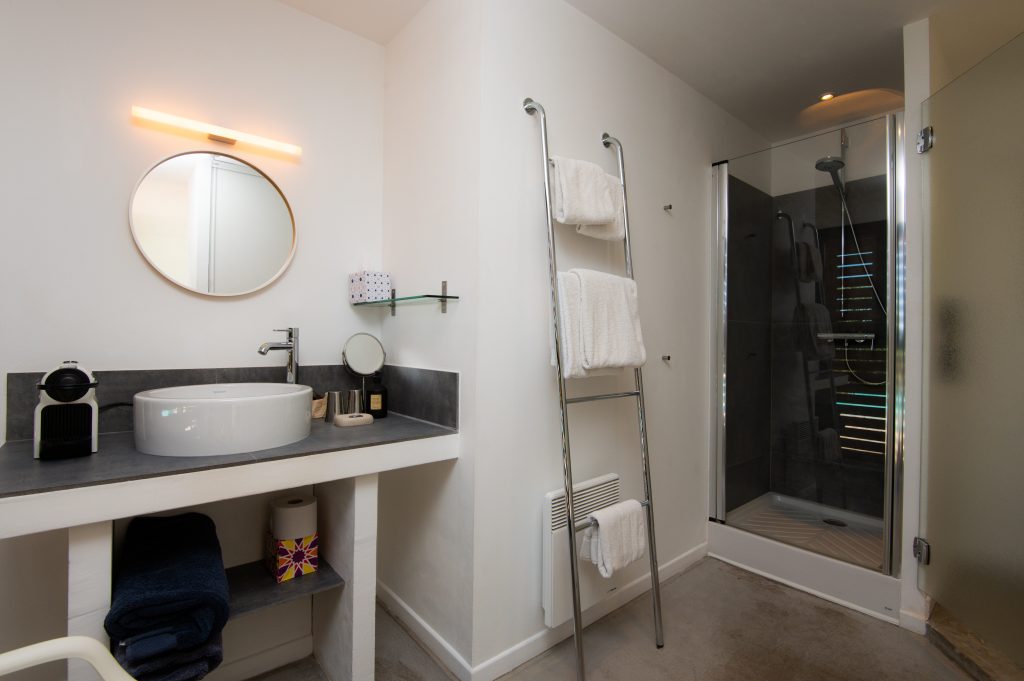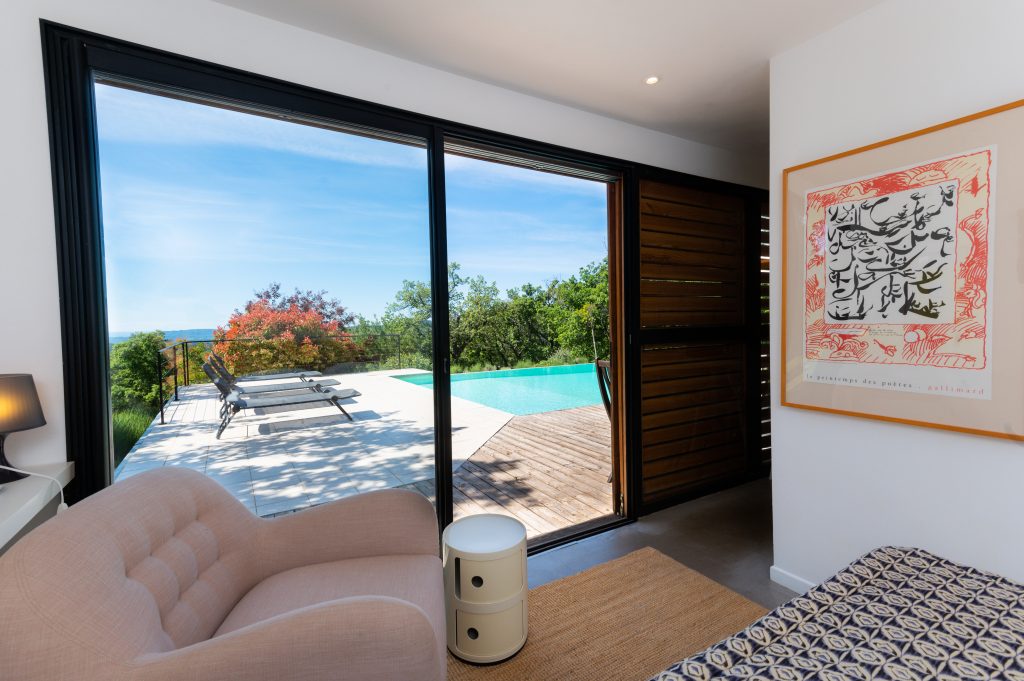 Gaubert's room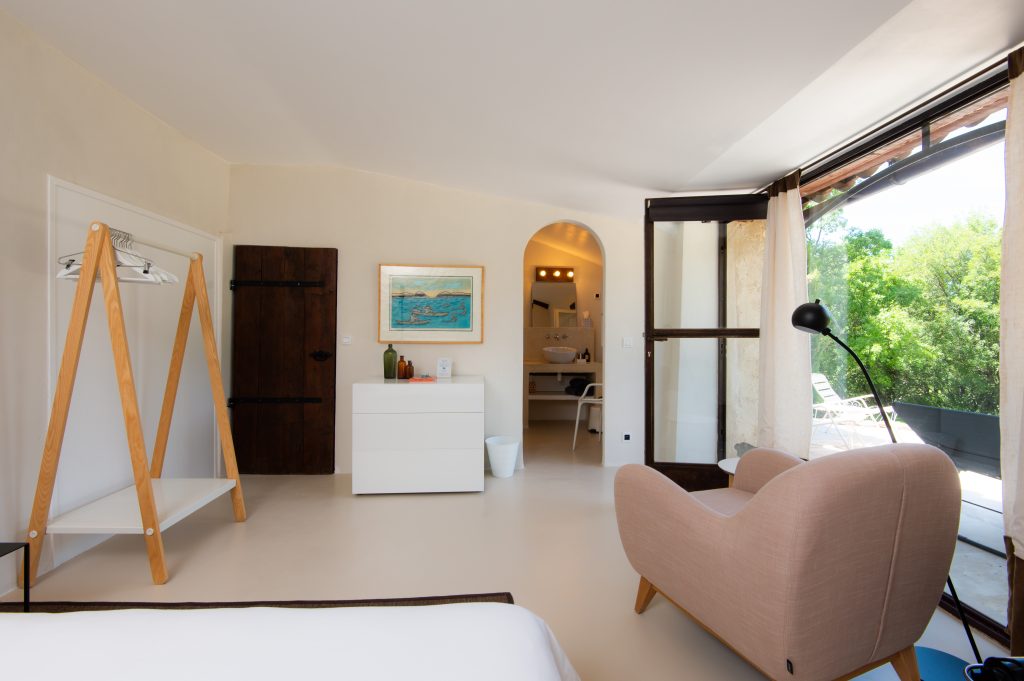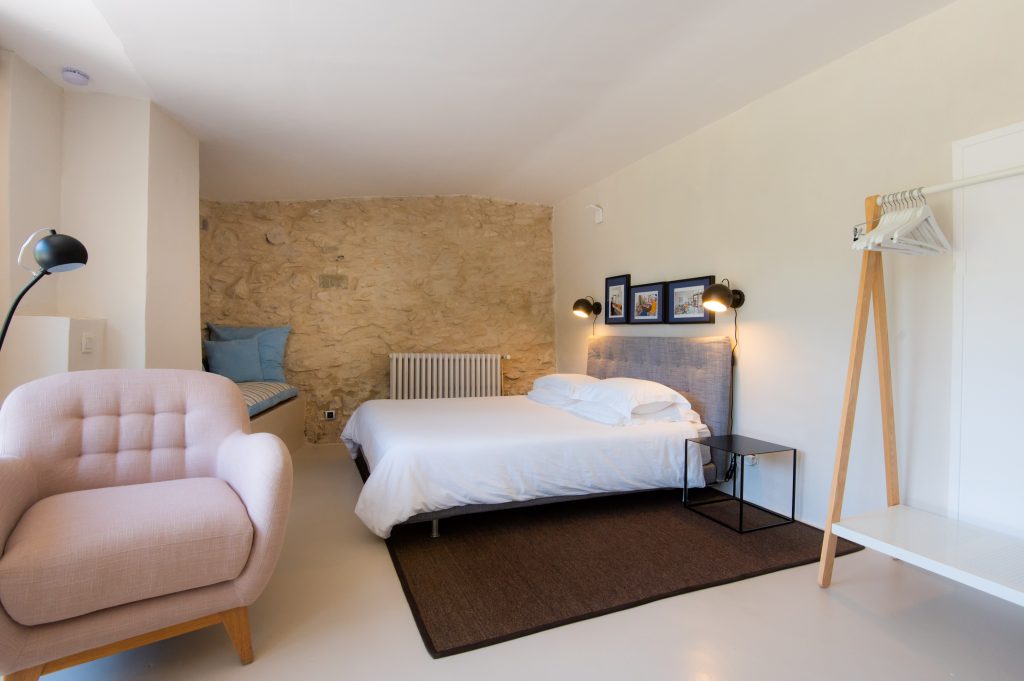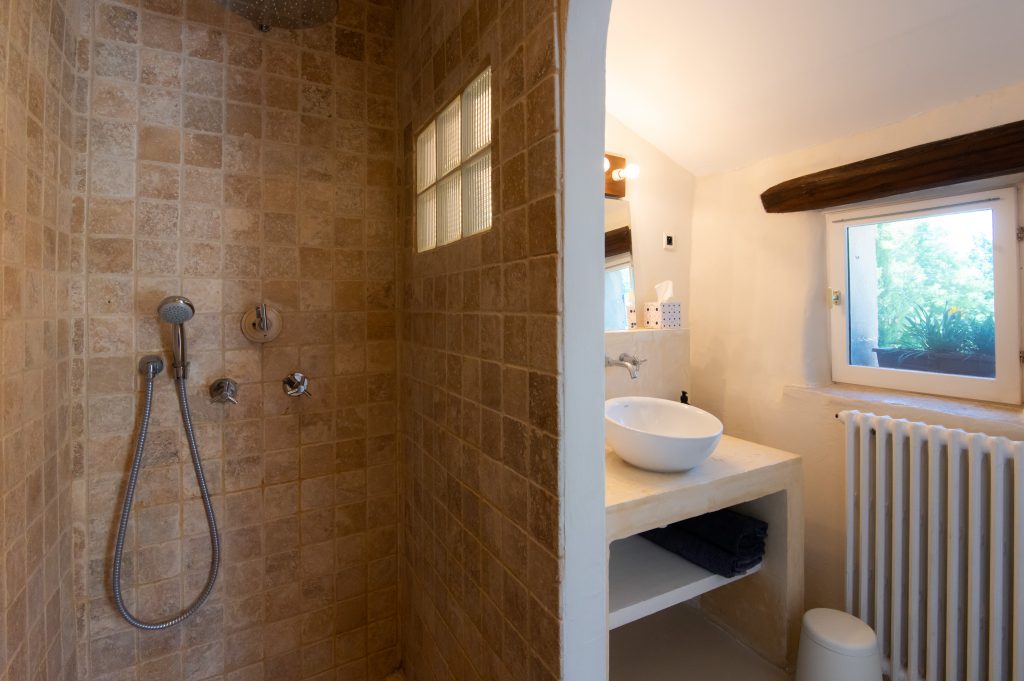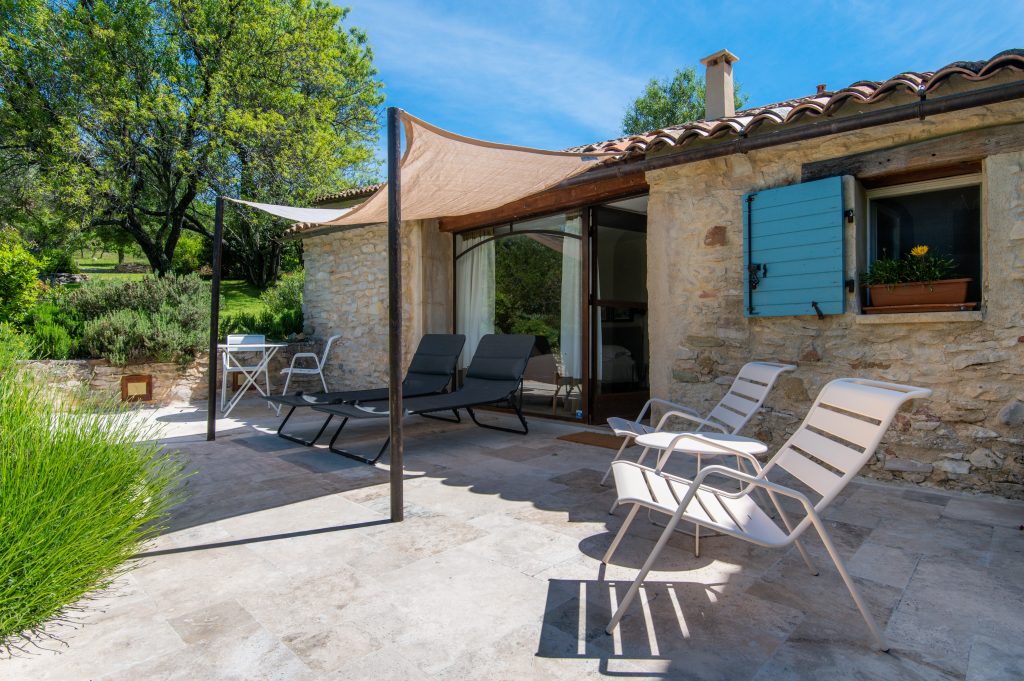 Sheperd's room (berger)